Hi everyone, it's Jing-Jing here.  I recently was given a big box of unexpected treasure... a stash of photographs we left with my mother's brother when we emigrated from China in the 80's.  My uncle had moved a few times and we had long thought or were told that our photos were thrown out, so you can imagine our collective joy to recover these tangible evidence of our lives.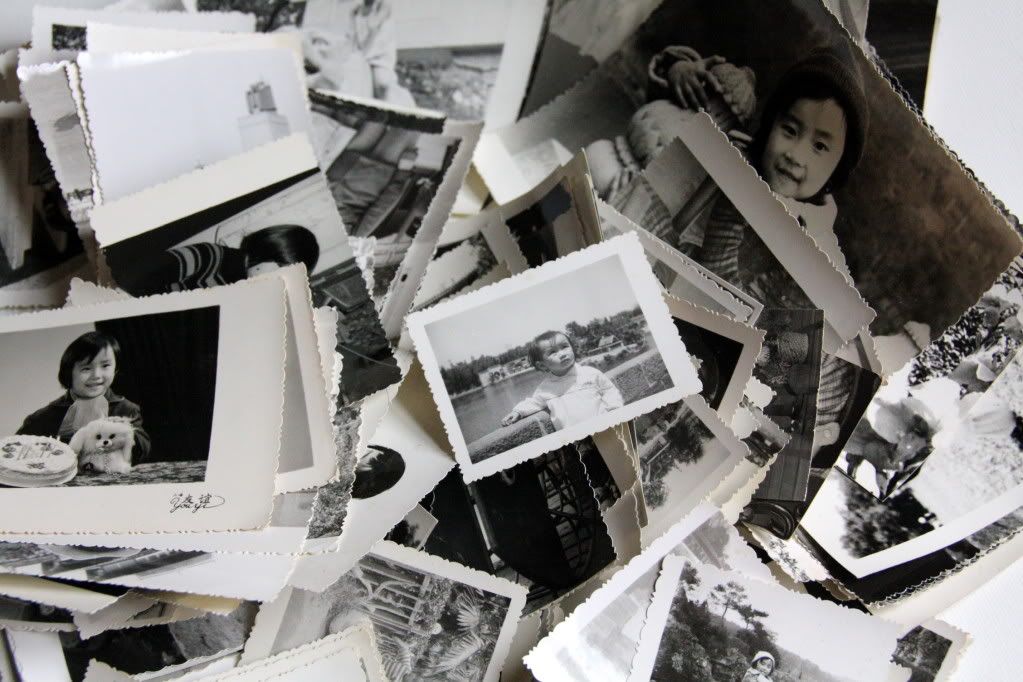 I was immediately anxious to scrap a photo from the stash.  I know I should scan the photo and preserve the original, but I figured that once it is scrapped, the original is preserved, lol. Serendipitously, the Front Porch Kits' June kit had just arrived, and it is so easy to interpret the papers and embellishments in the kit as vintage perfect.  I picked out this important photo, and because it is small, I framed the photo onto the layout like a wall hanging. The year was 1982. That's right, I got it wrong on the layout and I'm too lazy to re-photograph! My father's parents held a large family reunion in Beijing and this photo was taken on the Great Wall. Can you spot me in the front row?
I did some fussy cutting of the MME papers and layered them with 3-d foam dots.  I'm trying to go for that framed look: layers with 3-d looks.  I used a little bit of yarn that came with the kit to "hang up" the frame.
I am very pleased with the result. This can be a cover layout of an album or I can put it in a frame and hang in on the wall.  or... the most likely scenario, it sits under a pile of layouts where all my layouts go, lol.
I hope you have enjoyed my post and just another look at the gorgeous
Front Porch Kits' June kit
I used to create this family layout.  Isn't it a glorious display? :)  There are a few kits left yet, so get yours! :)
Until next time,
Jing-Jing
signing out!